The Vaults breaks ground
Kirk Penton – Mar 15, 2019 – Biz Releases
There's a certain level of excitement that comes with a groundbreaking ceremony, and that vibe was being felt in north Kelowna on Thursday afternoon when the mayor and officials from The Vaults stuck their shovels into the ground.
The Vaults will be Kelowna's first premium storage condominium development. Work is already well underway on the site in the Airport Business Park, and the first owners should take possession in September.
"It's huge," The Vaults vice-president James Murray said as an excavator tore into the ground behind him. "Groundbreaking is huge, because it signals a couple of things to people anxious to get their own unit. It signals to them, 'Wow, this is awesome. It's started. I can create my own space.' And for us it just gets the ball rolling past the plans."
The Vaults is a 19-unit facility in which customers will be able to store their vehicles, boats, RVs and whatever else they might own. Not only that, but the units, which range in size from 1,678 to 4,600 square feet, will feature a mezzanine that can be customized. Each will also have a three-piece bathroom.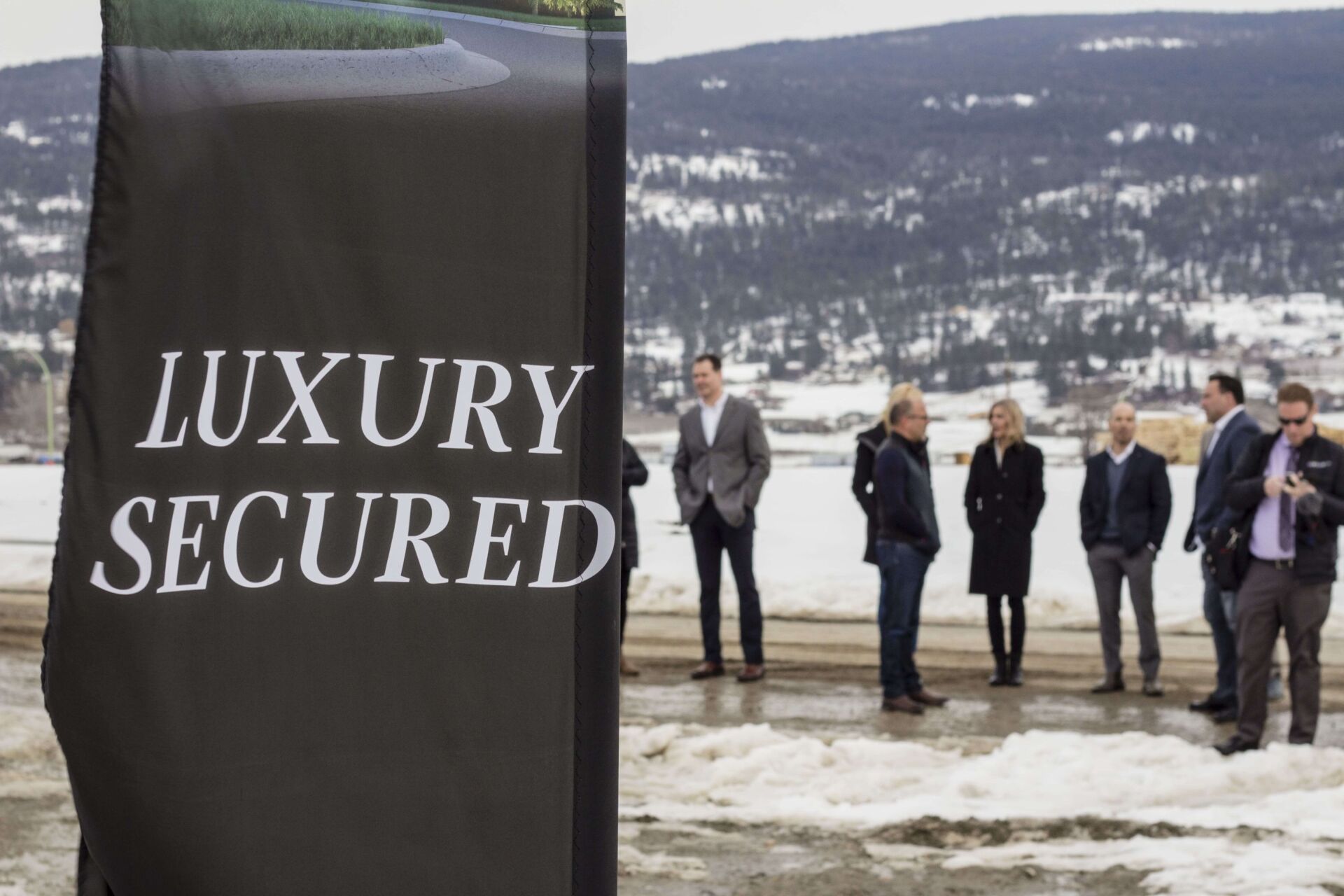 "At our Calgary location we've got wine rooms, cigar rooms," Murray said. "So how do you want to customize your space to be you?"
Kelowna Mayor Colin Basran was on hand for Thursday's groundbreaking, and he thanked The Vaults for bringing such a premium project to the Okanagan. Basran said the people who purchase storage condominiums at The Vaults are the ones who run businesses and will invest in the Okanagan in other areas.
A place like The Vaults is attractive for people looking to downsize their housing, Murray said. Once all the condominiums are ready in downtown Kelowna, their new residents will be looking for a place to store their toys. The Vaults has not only the space to do that, but exclusivity as well.
"When we talk about the Vaults, really we're talking about security and privacy," Murray said. "So when people pull up, the only way to get it is through that main door, and you need to have a fob. And it's a massive glass secure door that's frosted, so no one can see when you drive in through that. No one knows where you're going. And then the rest of our perimeter is a minimum of 27 feet high concrete walls."
It won't feel like a cave, however, as light from large, upper windows will find its way into each unit.
Article Link: https://okanaganedge.net/2019/03/15/the-vaults-breaks-ground/