The VAULTS Adds Style to Storage with Luxury Storage Condominiums
By BIC – October 1, 2018
The name says it all. When you think of a vault you think impenetrable security, and that is exactly what the VAULTS delivers. The luxury storage condominiums provide an inspired place for clients to store such items as cars and recreational vehicles with the peace of mind knowing that the location is safe and secured 24-7.
While the concept of luxury storage facilities isn't new, the way the VAULTS is approaching it is. These developers did their homework, studying best practices and best design elements in storage from across North America and applying all they had learned to the design of their flagship location in North Calgary. The result is a marriage between luxury lifestyle and the practical need to store vehicles that won't fit in the garage at home. And that is a marriage built to last.
"Our owners typically have a car collection, RVs or boats and need additional storage and they want to have a lifestyle around what they're storing," says James Murray, vice president of the VAULTS. "It's not just a place to store stuff. We believe that you love what you're storing."
It's the VAULTS' job to protect what owners love, and with a 27-foot concrete perimeter wall to ensure security and privacy, fob access and security cameras in common areas along with sprinkler systems, and an emissions sensor that automatically purges contaminated air and draws fresh air into the unit, the complex protects both owners and their prized possessions. No home garage could compare. And by purchasing a storage condominium, owners can customize their space to fit their vehicles as well as their personalities.
The 46-unit complex has something for everyone, with eight different size options ranging from 1,650 square feet to more than 4,000 square feet and design options limited only by the imagination. Owners who buy early can more easily and economically make enhancements at the construction stage, whether that may be to add additional plumbing, electrical upgrades, change the staircase design, or insert elements like skylights. The VAULTS designers are available to help owners tailor their space beyond simply storing cars or other treasures and strive to accommodate owners' requests. While the storage condominiums are focused around vehicles, many owners and their families spend a lot of time designing the mezzanine space. The loft space ranges from 450 square feet to over 1,000 square feet depending on the floor plan, and what owners do to the space varies as much as what they store in the space.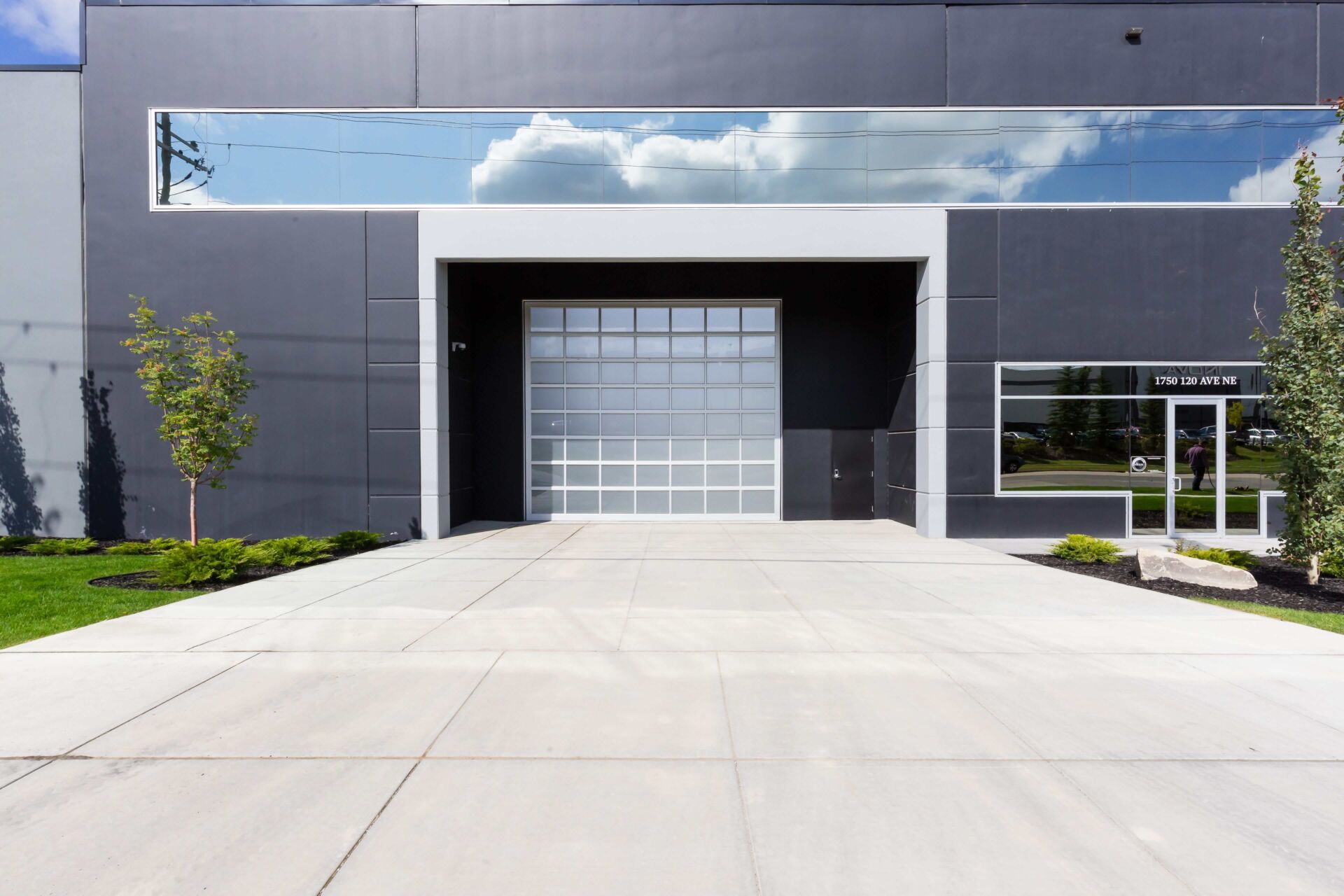 "It's designed to be that inspirational space. Owners can take it from a blank canvas and make it their own," Murray says.
For some owners that means creating a mezzanine space that holds a boardroom table to host business meetings while for others it's a cosy place in which to play poker with friends on Saturday night; while one owner may look to use the space to cook in a gourmet kitchen another may want to just relax and watch television after taking the car out for a spin. Units also feature a spacious three-piece bathroom.
Regardless of their use, these floor areas all have a 13.5-foot clearance under the mezzanine, ensuring any road-legal vehicle or lift will easily fit underneath it to accommodate the whole fleet.
"Everyone has a little something different that they want to do with the space," he says. "Our designers work with owners to really understand what their needs are and what they want to create in the space."
These comfortable luxury spaces reflect the owners perfectly, whether they are relaxed or funky, conventional or a bit wild. Each space is uniquely designed, with units featuring everything from a fire pole to a suspended fireplace, graffiti art to brick accent walls. Owners can even choose to match the decor colours to the pantone of their prized vehicle or include high-end garage cabinetry for easy tinkering. And once the work is done, the units are a fantastic place to entertain friends. If the party outgrows the space, the VAULTS includes a 1,300-square-foot clubhouse on site that owners can book for their events. This two-storey space features multiple televisions, comfortable seating and a bar, encouraging a sense of community within the complex.
Calgarians and corporations alike are eager to be part of this community. The VAULTS hosts two signature events each year, inviting partners including Porsche Centre Calgary and McLaren Vancouver to showcase their luxury vehicles while promoting the possibilities of the storage condominiums. Potential owners can get a feel for the development and the lifestyle it encompasses, and many are excited to sign on the dotted line to secure their own unit.
Phase 1 is completed and fully occupied and Phase 2 units are largely passed over to owners. Phase 3 is available for occupancy this fall and the final phase, including the private wash bay, is under construction and will be completed by next spring. From there, the VAULTS will develop a similar complex in Kelowna – preferred pricing pre-sales have already started for the single-phase 19-unit development and construction is expected to get underway by the end of the year. With all the boats and toys in Kelowna, it's a natural market and the VAULTS luxury storage condominiums are already being well received. Developments in other markets including Vancouver, Toronto, Winnipeg and a South Calgary location are also planned for the future.
"Our intention is to roll this throughout the country. That's why we're really taking our time in North Calgary to make sure we understand those pain points people have and how our solution meets them," Murray says.
As a result, the storage condominiums are providing an ideal solution for people downsizing their estate homes who now have nowhere to keep their overflow property. The VAULTS is 15 minutes from downtown and a stone's throw from the airport and Deerfoot and Stoney Trails, making it convenient for people to pick up their car and get wherever they are going quickly and easily. It also has brought style to storage, proving that even though it serves a practical function it can still be a beautiful place where people want to spend time. The development is in an architecturally-controlled community, which is important for future real estate values, and it backs onto a greens pace with a pond giving some units a lovely view out of their large windows. These high windows in all units ensure owner privacy while letting natural light into each unit. The complex, with all of the incredible extra details, checks every box for discerning buyers.
The VAULTS has become the premier secured luxury storage condominiums in the country, offering high-end construction and a higher standard. With an ideal location, secure facility, a community atmosphere and a garage storage option that caters to a luxury lifestyle, the VAULTS North Calgary has everything luxury car owners could want.
Article Link: https://businessincalgary.com/month-and-year/october-2018/vaults-adds-style-storage-luxury-storage-condominiums/