Car condo: A luxury crib to store your collectibles
LISA MONFORTON
CALGARY
Special to The Globe and Mail
Published October 16, 2014
Airplane hangars, shipping containers, garages owned by old ladies. What do these things have in common? These are the places where many car collectors store their precious playthings.
There have been few options for Canadian car enthusiasts and collectors to stash their Alfa Romeos or Ferraris in the secure surroundings they deserve. But a Calgary-based company aims to fill that gap with a customizable condo-style facility that can be bought as a real estate investment.
The Vaults, dubbed "auto-miniums," can be bought and kitted out by owners any way they wish in a low-profile building where passersby will see few clues as to what lies within the concrete walls.
"You won't know there's a $3-million Bugatti parked in one of those bays, or a wine collection or art collection," says Joe Mahovlich, president and co-founder of The Vaults.
"It's a luxury product, but people can use it for whatever they want."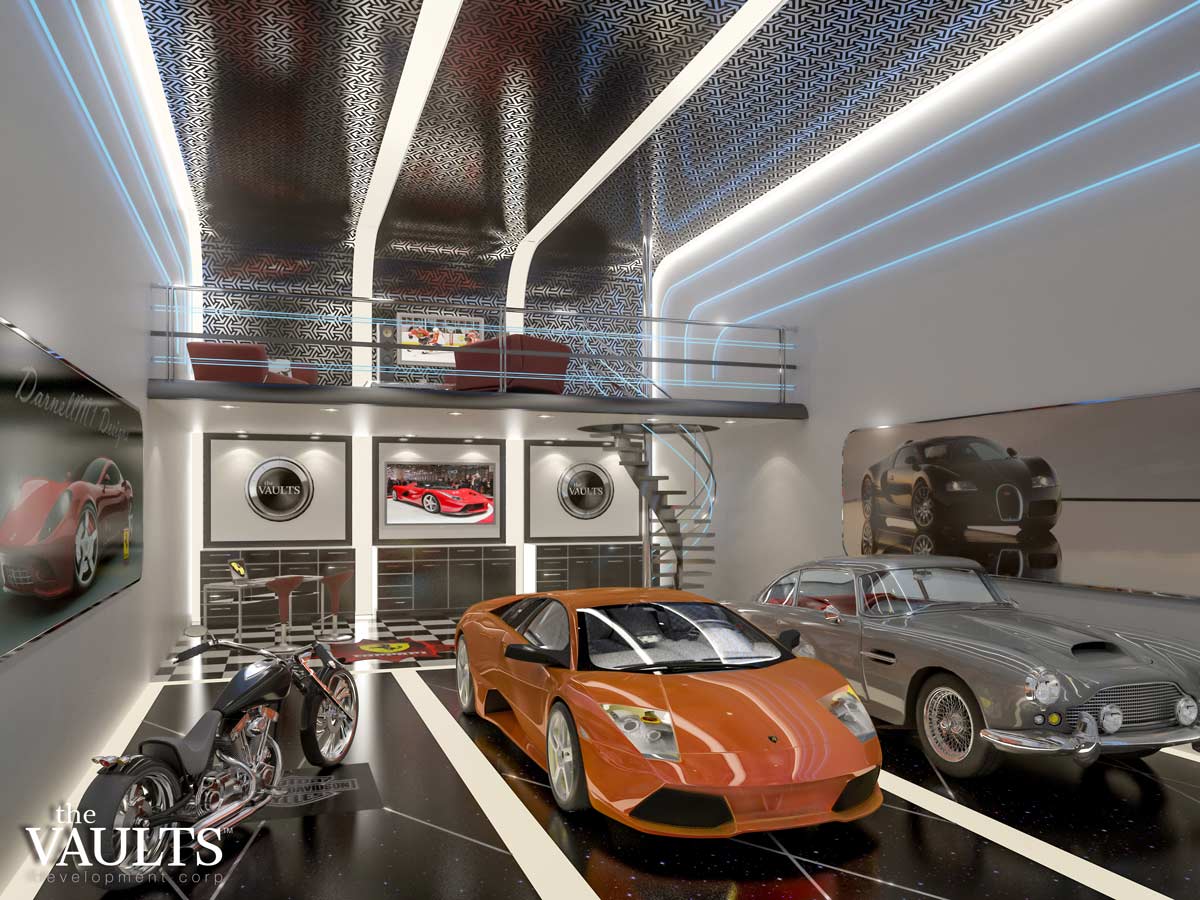 The idea of a dedicated crib for your collectibles resonates with people who have disposable cash to buy a residence for their vintage or rare cars, summer cruisers, perhaps an RV, a quad or a boat and snowmobile.
This is what Mahovlich and partners saw as a long unmet need. Their research has proven there's a market for the facilities. The first will open in spring 2015 in Calgary near the airport, with others planned for Toronto and Vancouver.
Mahovlich, a home-builder and developer, and his partners came up with the idea after his car-collecting uncle told him about a unique storage facility in Florida years ago. At the time, Mahovlich was housing some of his favourite things in shipping containers. His buddies, some with pricey RVs, were stowing their wheels in garages, airplane hangars and storage units, with little security or peace of mind.
The Vaults will be comprised of 45 units and have five design styles to choose from. Each will have 10-metre ceilings and be approximately 1,200 square feet with a second-floor mezzanine of 450 square feet. If you need more room, you can buy more bays.
With prices starting at around $200 a square foot, a unit can be adapted to the owner's needs. Mock-up drawings show opulent man caves, with big-screen TVs, golf simulators, pool tables and wet bars. Some have hoists for mechanical work. Each building will have a luxury clubhouse for the owners, a large wash bay and secure entry with a personal passcode.
Story continues below advertisement
"We want it to be a first-class facility," says Mahovlich.
The idea of car condos is not new; they've been around in the United States for about a decade. In Manhattan, some automobile digs go for more than $1-million.
Mahovlich expects a typical buyer to be male, between the ages of 45 and 60. But he's had inquiries from professional athletes who want to stow their cars close to the airport while they're on the road. Other potential buyers include empty-nesters who have downsized to an apartment or condo, but still need a place to put their 11-metre RV and summer cruiser.
Stephen Ross, a collector of vintage European autos, gets the idea. "Security is a big deal. I think they're going about it the right way."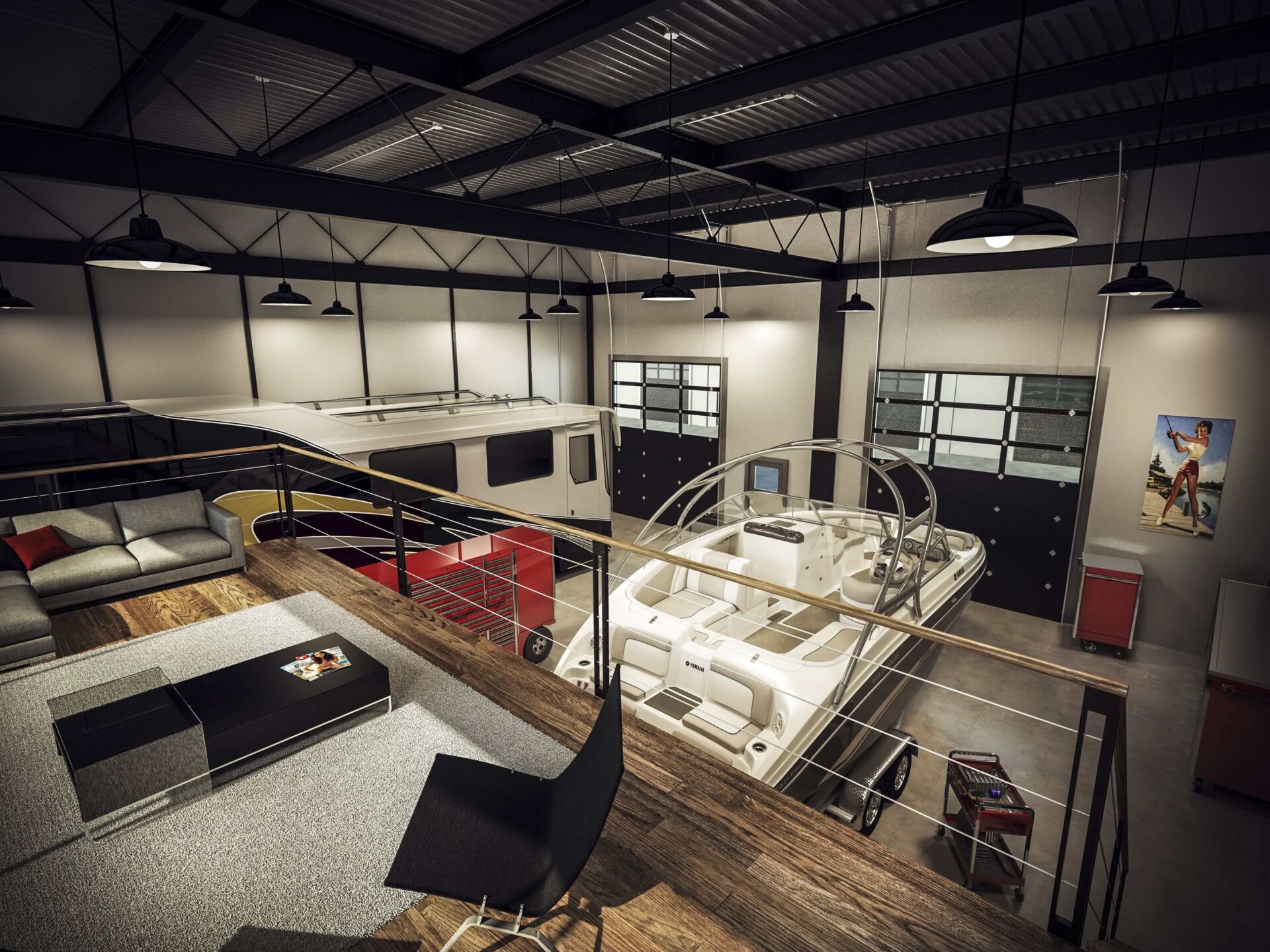 But Ross, who owns 15 rare and vintage European autos, won't be one of the buyers. He'd have to buy every bay in the building to fit his collection. He opted for buying a 6,000-square-foot building to house his beauties, which includes a rare 1959 Talbot Lago America, a 1979 Fiat Spider, a 1956 Mercedes Gullwing, Ferraris and Lamborghinis.
"[They're] appealing to the guy who doesn't have to drive a billion miles to get to drive his car," says Ross. But there's also the appeal of being around people with the same interests, like Ross, who races.
"There's lots of guys out there who own race cars and need a place to work on it," he says.
What's more, it'll be a place for guys to bond, says sales manager Jeff Hill. "There are a lot of guys who are looking for a place that's a little bit like a retreat, where I imagine [they] would go to tinker and polish and then go watch a NASCAR race on the screen and have buddies over for a beer."
Article Link:  https://www.theglobeandmail.com/globe-drive/culture/accessories/a-luxury-crib-to-store-your-car-collectibles/article21104327/